Football South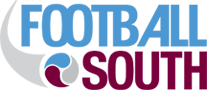 Introducing the Business:
Football South are the southern-most of seven Federations of Football in New Zealand. We are responsible for providing high quality competition and development opportunities for all players in Dunedin. This includes grass roots, junior, youth, senior and masters competitions across male and female, through several forms of the game such as Football, Futsal, Summer 7's and many more. We achieve this through a strategic plan which delivers across six pillars - Capability, Grass Roots, Pathways, Girls & Women's, Futsal and Sustainability. This helps us deliver on a vision where more people are involved in quality experiences in the game, and have opportunities to develop and fulfil their aspirations. We service 19,000+ members who are actively involved in football or futsal in the Federation. Our participants range in age from 2 years old, through to masters ages groups at 45+.
What the Business needs:
Media Officer - Develop and deliver a marketing and communications plan for Football South, and our national league club Southern United. This will involve consistent high quality communications to be delivered each week through a variety of physical and digital channels. Content will be a mixture of reporting on activity, promoting upcoming events, and partnership recognition of local businesses.
Events Manager - Plan and deliver several key events over the summer, including football and futsal competitions, commercial partner hospitality events, game-days, club meetings and an e-sports tournament. Events will be organised well in advance, and delivered using volunteers and other staff resulting in a quality experiences for participants.
Community Officer - Plan and deliver community football and futsal events for our Dunedin members. These events will keep Dunedin families engaged in our game throughout the summer and provide them with development and participation opportunities that provide overall health and wellbeing benefits for the people of Dunedin. These events may be festivals, 'have a go days', school visits or more. There is a focus in this role of offering opportunities to diverse groups in Dunedin and bringing difficult cultures together using football as a mechanism.
For more information about this Business, please contact:
Office Address:
Sargood Centre,
40 Logan Park Drive, 
Dunedin 9016
Preferred Contact Information:
Chris Wright 
021 100 6841
http://www.footballsouth.co.nz/