Iris Data Science (Exigo Ltd)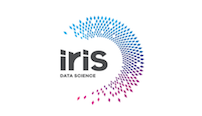 Introducing the Business:
Iris Data Science is an innovative data science company that offers machine learning, big data, artificial intelligence and the power of predictive analytics that give meaningful intelligence to clients to enable better insights and decision making.
Formed in 2013, the company provides particular expertise across the agriculture, health and sports sectors (though their skills and tech can be applied to other industries) and brings decades of experience to produce insights and learning for their clients.
The company has had many successes over recent years, particularly with its sheep facial recognition project (now at a farm trial stage) and pasture IQ products, see https://tvnz.co.nz/one-news/new-zealand/facial-recognition-software-under-development-in-dunedin-sheep.
What the Business needs:
AV Technician and Developer
We need someone who loves integrating gadgets and writing code to make them work well together delivering both a tidy and interesting solution. We are wanting to build rigs to capture an image, video, audio and other data for our clients This role will work with data scientists and developers to ensure this project meets our high standards for data capture that lead to high-value insights, recommendations and decision-making. Applicants will need to have a design for a camera rig prepared or cite relevant experience. Capabilities with Digital SLR coding are also desirable.
For more information about this Business, please contact:
Office Address:
PO Box 663
Preferred Contact Information:
Greg Peyroux 
021 262 9769
[email protected]