GetHomeSafe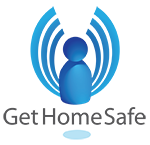 Introducing the Business:
GetHomeSafe Limited is a privately held company based in Dunedin, New Zealand. We deliver Personal Safety, Lone Worker and Journey Management software solutions. Our solutions are used and loved all around the world for their simplicity, effectiveness, & affordability.
What the Business needs:
Marketing Assistant
Key tasks/responsibilities
1. Assist with marketing implementation, including but not limited to the practical application of our following campaigns on these platforms:
Google AdWords
LinkedIn
YouTube
Display ads
Remarketing
2. Assist with measuring and reporting on various marketing campaigns against defined metrics.
3. Assist with in-depth marketing research, including but not limited to:
Customer and key stakeholder personas
Sector-specific market analysis
Regional (international) market analysis
4. Assist with marketing strategy formation and execution.
5. Assist with content creation, including but not limited to:
Digital marketing images, videos and copy
Website content, blog posts and news updates
Regular client communications (newsletters etc.)
Proposals and tender applications
Sales and promotional material
6. Assist with product-specific content creation, including but not limited to:
Communication content within our service offerings
eLearning modules
Support material
7. Support and General
Keep accurate records of time and expenses
Provide your own feedback and suggestions on how to improve the products and services we offer
Other ad hoc tasks required to maintain the smooth and effective delivery of GetHomeSafe's service to clients
For more information about this Business, please contact:
Office Address:
Level 1, 218 George St
Dunedin
Preferred Contact Information:
Sophie Cranfield