BISON Group Ltd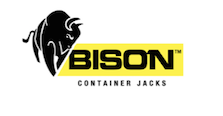 Introducing the Business:
BISON specialises in container weighing and lifting solutions for logistics and military. The company is the global market leader in portable container scales and has recently launched a new line of container lifts targeted at exporters and importers. In the last 4 years, BISON has made sales in over 35 countries and built a customer list that includes NASA, NATO, Siemens, the US Army and many multinationals.
What the Business needs:
Marketing Intern:
Supporting BISON's marketing team in implementing the company's digital marketing strategy with tasks including content writing and distribution, website management and social media management.
Production Engineering Assistant:
The student will assist us with product assembly, resolving technical issues, product development, product testing, developing tools to assist production.
For more information about this Business, please contact:
Office Address:
14 Wickliffe Street 
Dunedin,9016
Preferred Contact Information:
Greg Fahey,
03 395 6134