PocketSmith Ltd

Introducing the Business:
Hello!
We craft online money management software used in over 190 countries, from right here in Dunedin. PocketSmith is loved by people all over the world because it lets you track your money, your way. Our mission is to give you clarity over your money so you can make the best decisions for your future. Put those spreadsheets away and save time. Automatic Bank Feeds keep PocketSmith updated so you can see where your money is going. Pick and choose to see the bank, credit card and loan accounts you want in one place. Categorise, label and annotate your transactions to see spending reports in graphs, charts and tables. Get answers to what-if scenarios. Can you survive on a lower income? How much to spend on those renovations? What would happen if you reduced spending on takeout? How long before you can afford a holiday?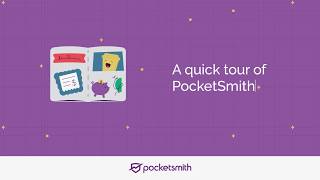 What the Business needs:
Marketing Intern
What will you be doing as a Marketing Intern?
Depending on your strengths, areas of interest and previous experience, you will be involved in well-defined projects with deliverables and tangible goals that will be valuable to your learning as well as PocketSmith's business goals.
These could include:
- Performing market analysis and research on industry and consumer trends
- Undertaking competitor analysis research
- Research, lead generation and sourcing to grow our Affiliate programme
- Customer segmentation research
- Contributing to the storytelling process, including copywriting, email campaigns and social media content
- Assisting the team with marketing and project-related administrative duties

What do we expect from candidates?
- Current enrolment or completion of undergraduate study in Marketing,
- Communications, Design, or similar field.
- Familiarity with online productivity tools, ideally G Suite and Slack.
- Strong interpersonal skills, with the ability to professionally interact with a diverse blend of personalities and cultures.
- Friendly communicator who writes well.
- Proven ability to self-manage and complete tasks on time and to specification.
- Most importantly, you're excited to learn more about the ins and outs of contributing to a business, and about marketing for growth.

Bonus, if you have:
- An interest in budgeting and personal finance management.
- Experience working remotely and collaborating with a virtual team.
For more information about this Business, please contact:
Office Address:
7 Bond Street 
Level 3, Consultancy House 
Dunedin
Preferred Contact Information:
Dora Yip