MYTH Digital & Brand Agency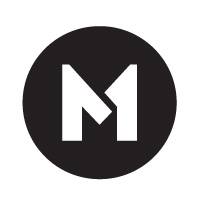 Introducing the Business:
Myth is a digital marketing agency with a high quality reputation and talented team. We are really good at working things out, solving problems and developing a creative solution. We fit multi-faceted projects and focus on achieving key business outcomes. We have over 20 years experience offering solutions for businesses of all sizes, including websites, branding, e-commerce, apps & mobile development, social media management, advertising, marketing, and video. Our team is based in Dunedin and we work with both national and international companies.
What the Business needs:
Social Media Intern
Myth punches above its weight with a range of international and NZ social media clients. As our social media intern, you will be a great creative communicator with excellent verbal and written skills. You will have a flair for writing and creating content that captures a brand's story and personality. You will be able to think strategically and have the confidence to plan and execute social media campaigns and advertising that generates results.
Ideally, you will be:
in your final year of a marketing, communications or design degree
an active user or lover of all things social media
a great communicator who writes well
ambitious and self-motivated, with the ability to complete tasks on time and to specification.
Bonus, if you:
are familiar with the Adobe Suite (Photoshop, InDesign and Illustrator)
have prior digital marketing experience
have photography, videography or editing skills.
Web Developer Intern
Myth is dedicated to achieving high-quality results for its clients. As a web developer intern, you will be involved in the integration and maintenance of new and existing websites for a range of clients across different industries.
You will be familiar with PHP, HTML, CSS, Javascript and Git. Having the creative flair to make an otherwise boring website stand out would be an additional bonus.
As a small close-knit team, we're looking for candidates with strong interpersonal skills and ability to interact with diverse personalities. You're a willing learner, self-manages well and can work collaboratively with a team. We're a friendly bunch of people and if the above sounds like you, we'd love to meet.
Added bonus if you are awesome at table soccer.
Deadline for applications: midnight Thursday, 17th of September.
For more information about this Business, please contact:
Office Address:
441a Princes Street, Dunedin Central, Dunedin 9016
Preferred Contact Information:
Hayden Breese
03 4792461
[email protected]