BLIS Technologies Ltd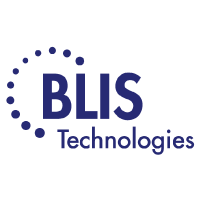 Introducing the Business:
Blis Technologies is a Dunedin-based, publicly-listed company that commercializes advanced probiotics and good bacteria that deliver human health benefits. Blis was founded in 2000, based on 30 years of scientific research of Professor John Tagg at the University of Otago. We developed two probiotic strains BLIS K12 and BLIS M18 overcoming significant technical and regulatory hurdles to bring these to market. Our key markets are Asia, Australasia, Europe and North America where we sell both probiotic ingredient or a range of finished products. Products containing Blis are marketed to help prevent and manage a number of oral diseases including: streptococcal sore throat, dental health, halitosis (bad breath) and are backed by clinical trials to support them. Today, we are still the global leader in oral targeted probiotics but continue to research and develop current and new strains for further health benefit.
What the Business needs:
Research Intern

Summer Research intern for a research project into how we can supercharge our probiotic strains
For more information about this Business, please contact:
Office Address:
81 Glasgow St,
South Dunedin
Preferred Contact Information:
John Hale