CodeLingo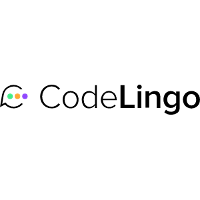 Introducing the Business:
CodeLingo is a software development company that makes SaaS tools for software developers to aid and enhance collaboration and communication when writing code.
What the Business needs:
Software Developer Intern - Knowledge on, or an interest in the following: React, Redux, JSX, Tailwind, TypeScript Cloud functions (i.e. Azure, GWS, AWS) NodeJS (with TypeScript) DockerGraphQL on top of Apollo Server Redis (pub/sub) VS Code extensions (using TypeScript) JetBrains Extensions API Integration.
Community & Marketing Intern - Reports to both the Community Manager and Chief Marketing Officer Assists CMO with digital campaigns and Market research (competitors, product and potential customers). Assist Community Manager with client communications, meetings and client feedback. Meetings and direct communications with clients gathering feedback. 
For more information about this Business, please contact:
Office Address:
441 Princes Street, 
Dunedin 
Preferred Contact Information:
Shawn Deaker